If we are interested in modern decoration of the apartment, we must also bet on modern decoration. Currently, one of the most modern decorations for any interior is a photo wallpaper 3D, providing unique visual effects. All people who want to refresh their apartment and provide it with a unique decor, should pay attention to the proposed by us inspirations. Let's see, the most interesting modern photo wallpaper 3D.
Three-dimensional corridor
The fashion for three-dimensional paintings started a few years ago. To this day, 3D wallpapers are very popular among fans of what is interesting and unique. A wall picture presenting a tunnel will not only provide a perfect aesthetic effect, but will also help to optically enlarge the interior.
This proposal delights with its uniqueness, the image presented in the photo wallpaper makes everyone who looks at it want to take a step forward and immerse themselves in the depths of the image. Thanks to the three-dimensionality of the photo wallpaper, what we see in it will reflect its radiance throughout the room.
3D technology in a small room
Some people may think that 3d wallpaper are suitable only for larger rooms. Not necessarily, also in small interiors, we can use this technology, if we decide on the right pattern.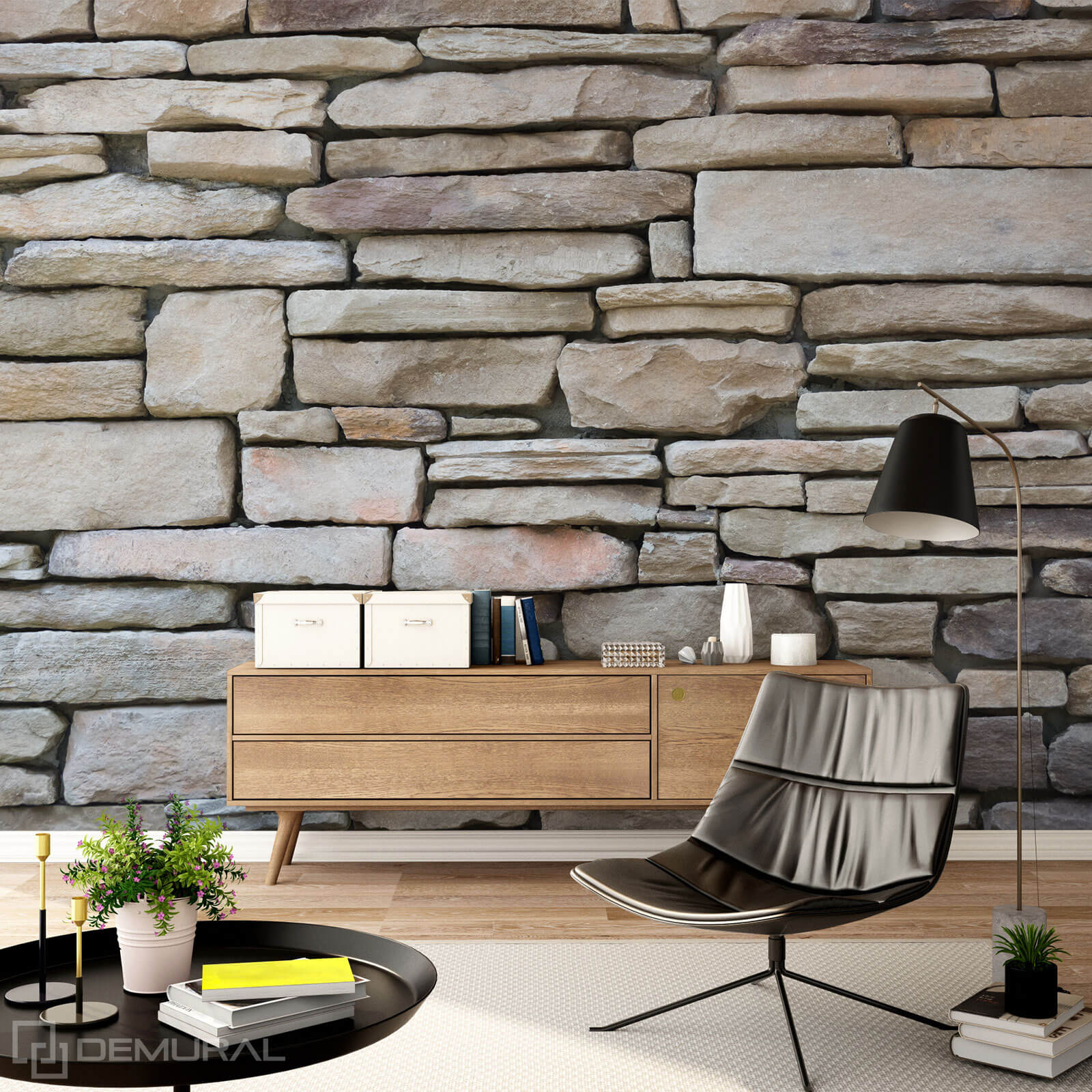 An interesting proposition for a small room is a photo wallpaper 3D depicting a stone wall. Such a picture highlights the natural beauty that we can place in our apartment, making even the smallest places emanate with charm.
Geometric arrangements
Geometric layouts are very often used in three-dimensional wallpapers. They appeal to all lovers of abstraction, looking for something to their interior that will surprise, will make the room become vivid and interesting.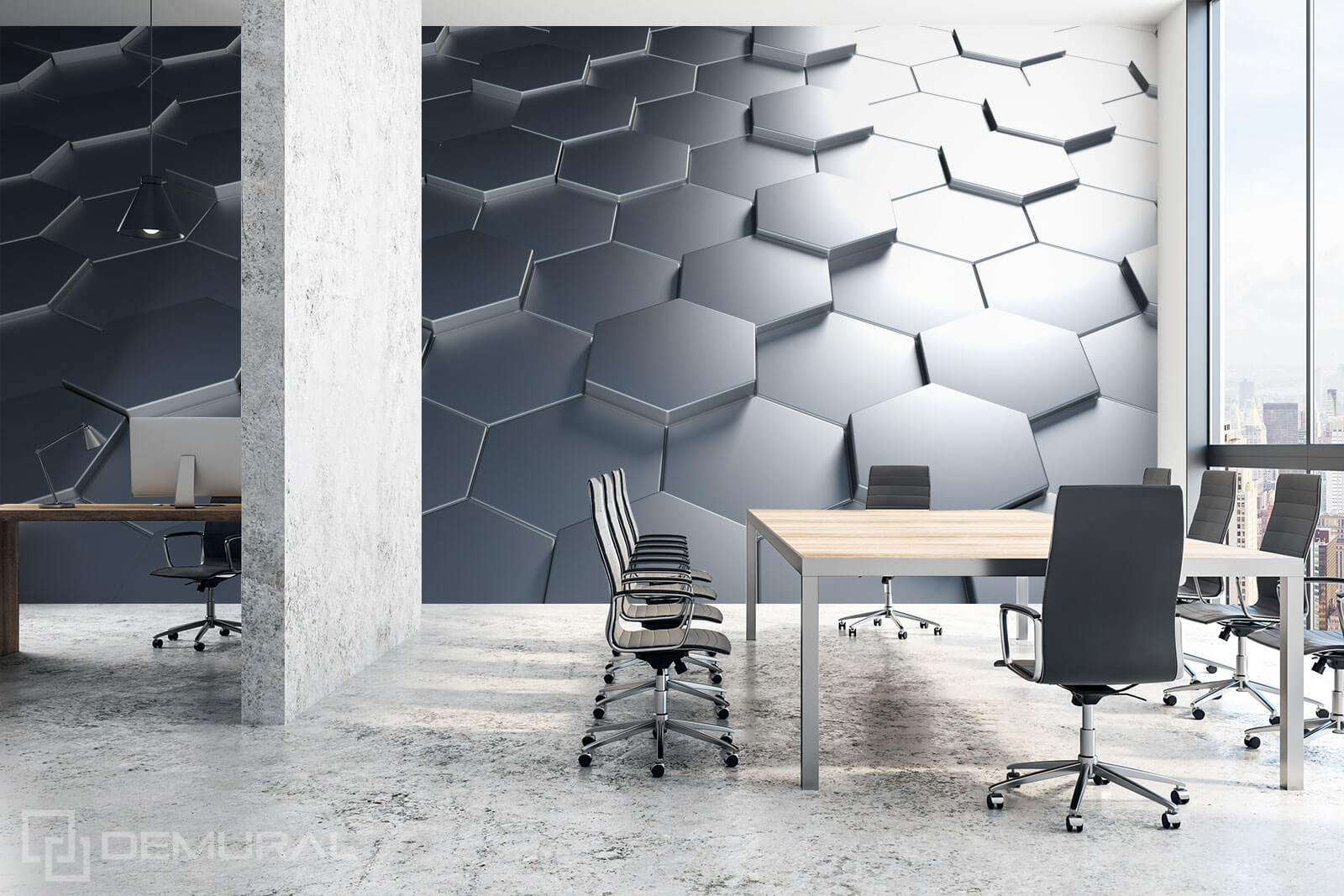 3D wallpapers with geometric arrangement are increasingly appearing in office buildings, where entrepreneurs pay special attention to the styling of the workplace. An interesting decoration will influence the motivation of employees, encouraging them with modern décor and great visual effects.
Three-dimensional architecture
Photo wallpapers showing bridges or other buildings in 3D are very popular. Such images provide excellent visual effects, help to optically enlarge any interior and look great against the background of modernist furniture.
Three-dimensional paintings on which we can see high skyscrapers or other works of modern architecture are perfect for the walls of company buildings. Large corporations like to use such decorations, and nothing stands in the way of us placing something like that in our living room.
Star-shaped firmament in 3D technology
The night sky arouses a number of different emotions in us. Stars influence our imagination, promote dream evenings and make us feel reflexive. They calm and help us sleep.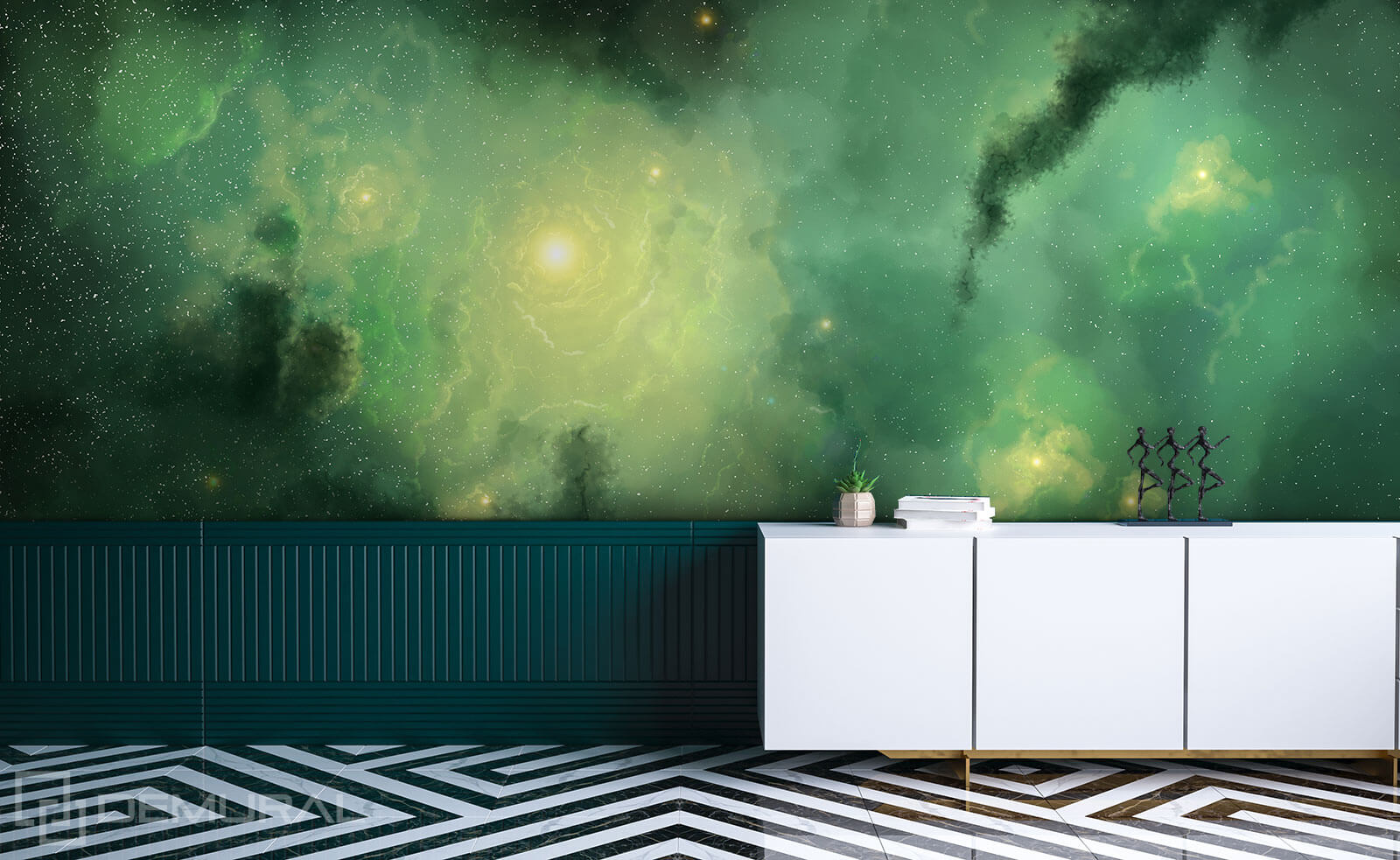 3D wallpaper, where you can see a starry sky, is perfect for a home bedroom, where we want to create a unique, pleasant atmosphere. This interesting decoration will make every moment spent in this room a moment full of charm and happiness.
Among the three-dimensional modernist wallpapers we will find many interesting patterns that will help us to enliven the interior. Regardless of what you choose, 3D technology ensures that each photo image will provide great effects and will affect the attractiveness of the interior design.