Does it have to be like the a'la Barbie hairstyles, incredibly sweet, extremely candy and suitable only for the room of a little girl who wants to become a princess? Definitely not! Pink photo wallpaper can become a very interesting, modern and designer element of the space. After all, this unusual color has many different faces!
Pink photo wallpaper – Our answer is yes!
It can be very delicate and powdery, it can be dirty and smoky, it can also be intense – yes, pink is definitely a color which should be included in the decoration of the space in the form of a wallpaper. It must be admitted that it will be much better suited for typically feminine spaces, but not only. You can use its small amounts also in other types of interiors in order to create very interesting visual effects.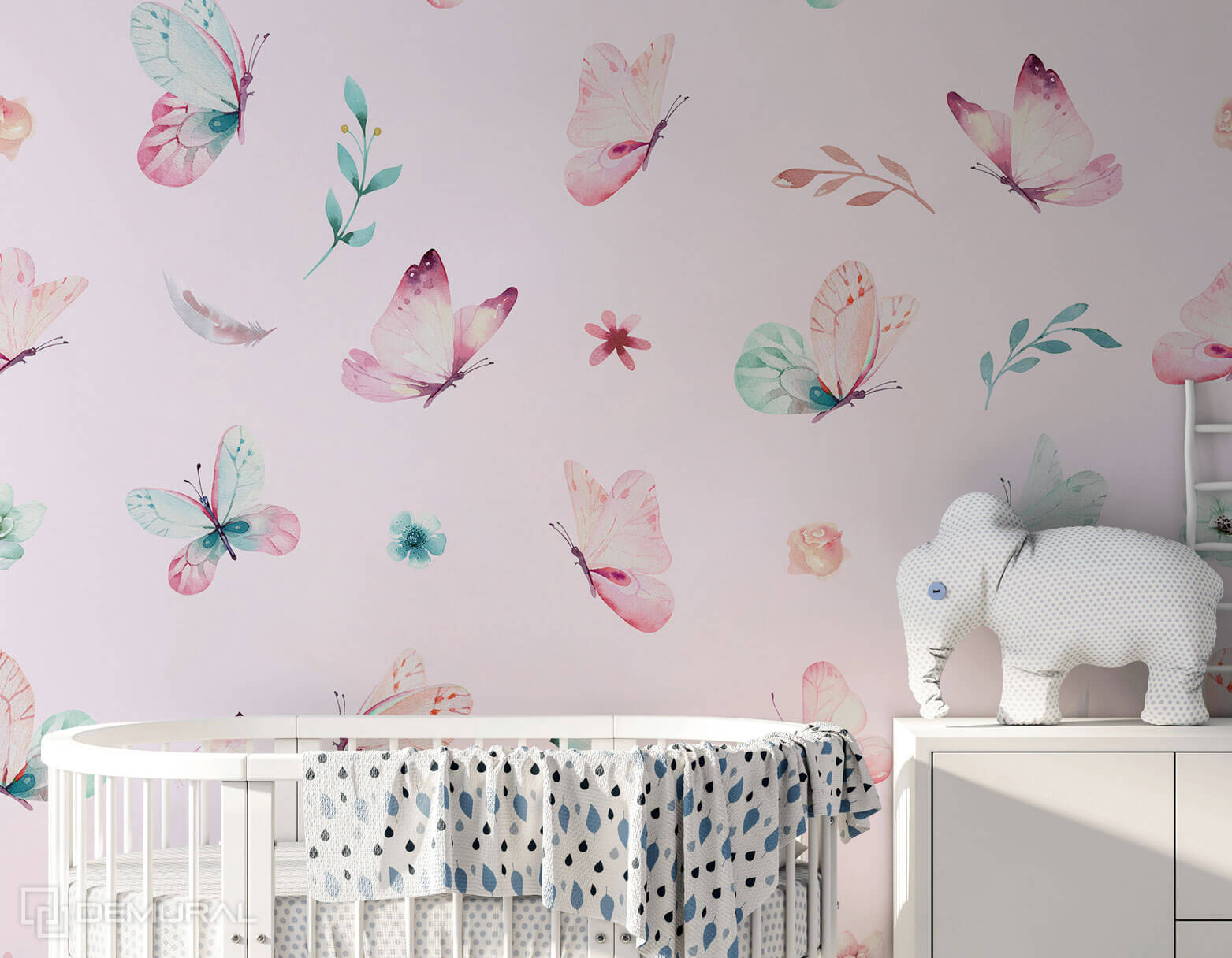 As you might have probably guessed, a pink wallpaper is an amazing idea for decorating a small princess's room. It will be like in a fairy tale! Smooth and gentle women's bedroom also deserves such an unusual decoration. It is also worth to place it in…. a kitchen. Yes, in combination with simplicity and uncommon colors, it will look extremely interesting. A dose of pink is also a great idea for brightening a small hallway (and its optical increase at the same time). In beauty salons, hairdressing salons and esthetic medicine, pink is also very popular, after all, there are mostly women there.
Why do you need a pink color immediately?
If we want to bring a large dose of energy into the interior, blushes will be indispensable. This color is closely related to sweet delicacies (delicious pasta, noodles, balloon rubber or sweets), childhood, but also floral motifs. Many pink flowers are placed on wallpapers so that they can decorate different types of spaces.
Pink color, with what to compose it?
delicate grey – one of the most fashionable solutions today

white – classic duo

mint color – welcome to the kingdom of pastels

black – it will be original.

pomegranate – what an interesting combination!

gold – very richly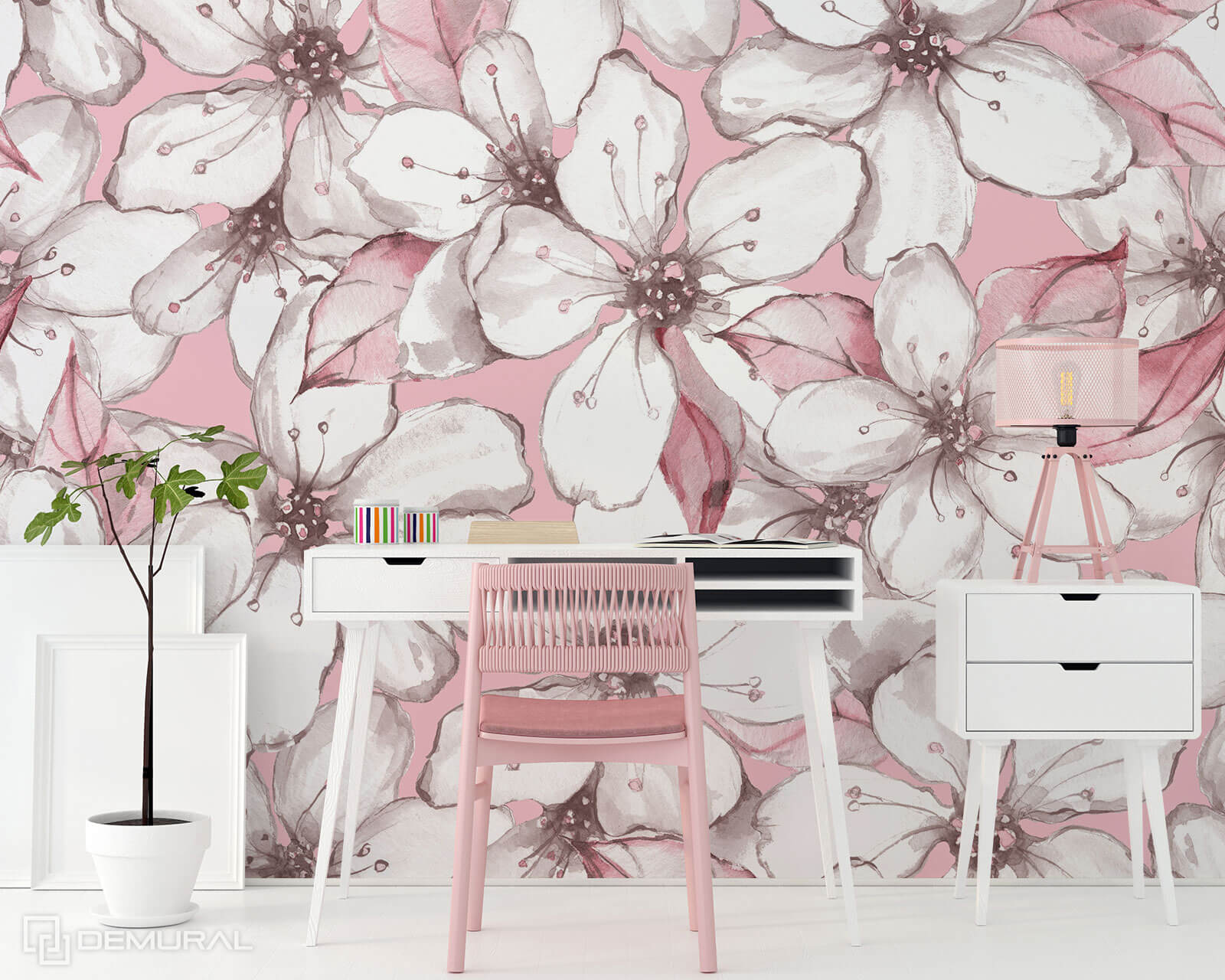 It is also worth mentioning the popular prints in pink edition. Flowers dominate, of course, after all, we often use floral motifs in our interiors. Exoticism of orchids or romanticism of roses is a great idea for spaces! Geometric motifs with a blushed color in the main role is an original approach to the whole subject. Let's also mention charming inscriptions, heart motifs, abstract patterns – there is so much to choose from!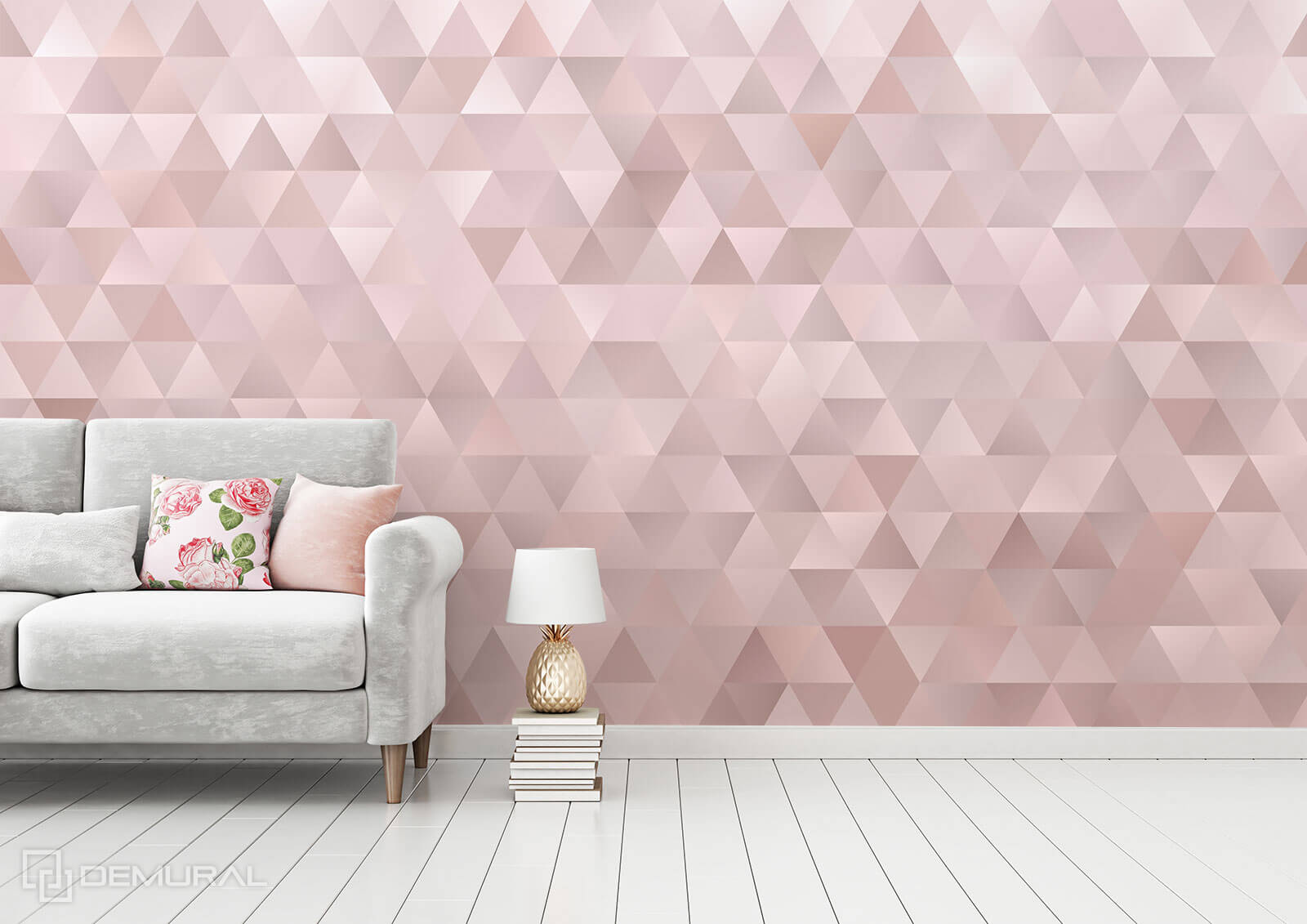 When we want the pink photo wallpaper to add an unusual character to our interior, remember to choose a specific shade and print according to individual preferences – this is even more important than current trends. It is worth seeing that pink is not only candy in the girlish edition, but also a great patent for decorating different types of rooms!