Not so long ago in this type of space the installation of a wall mural was avoided like a fire. Because it is too stuffy, because the temperature and humidity of the air often change, because it does not make sense. However, today a photo wallpaper in bathroom has a chance to prove itself successfully, because models are made that are 100% resistant even to difficult and specific conditions. And the advantages of visual nature are invaluable when it comes to this fashionable and increasingly popular solution!
Bathroom like a dream!
In fact, it is not easy to decorate a bathroom space in style without a wall mural. Yes, you can use decors between tiles, but it is a rather boring option and many fans of design have simply become casual. A photo wallpaper in bathroom is a much more interesting option, because in most cases it becomes its main decorative element, one that hits the eye when you have crossed the door.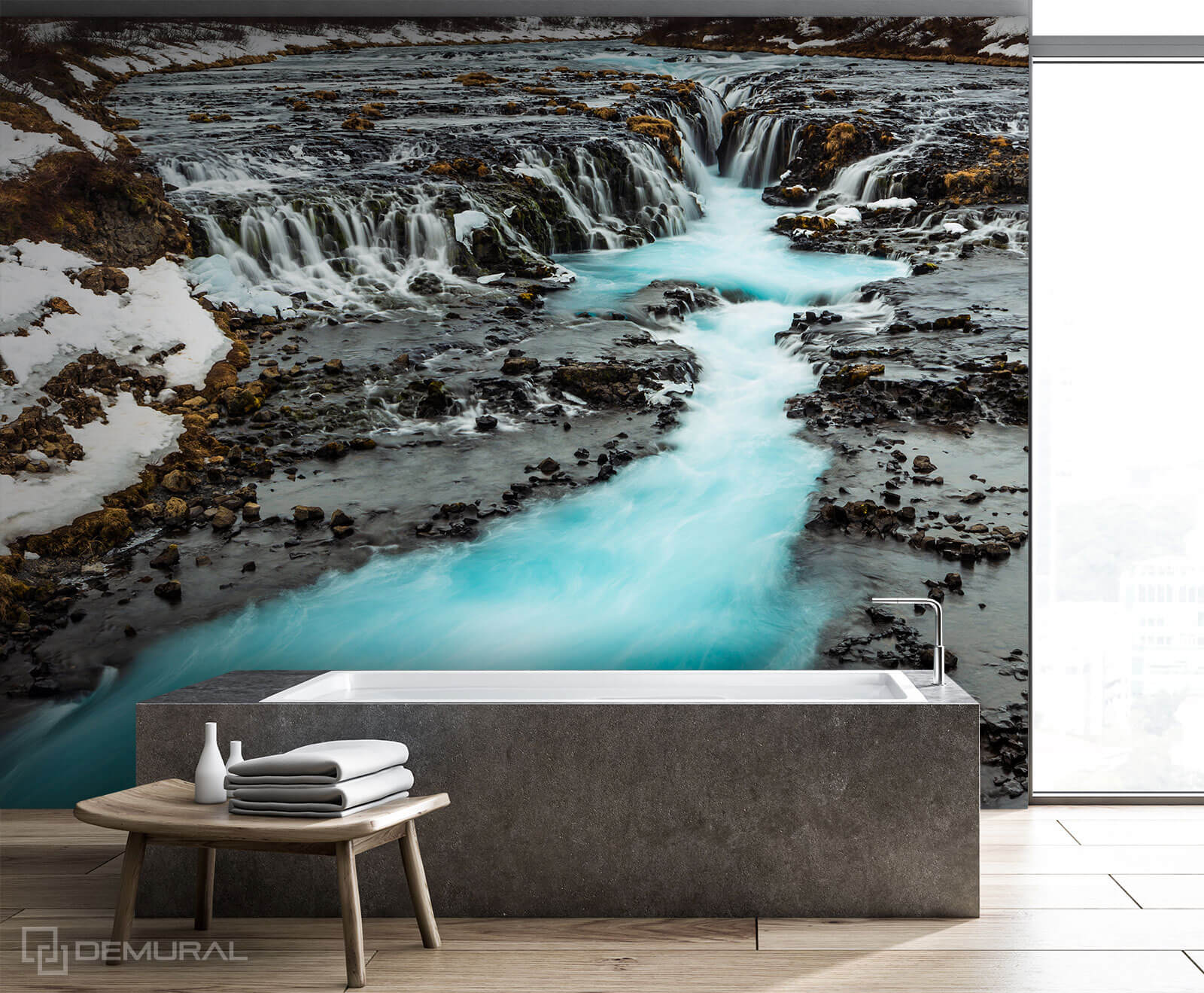 Why should I choose this option?
thanks to this, we can enjoy a relaxing evening bath.

we have beautiful views while taking a morning shower

we make the space fashionable and original

optically enlarge even a large bathroom, when we use three-dimensional models
It is also worth mentioning a few words about the mounting of the wall mural. It turns out that it is a very simple matter, there is no need to call on professionals, you can cope with it even when renovating, painting walls or finishing the space are not our strong point.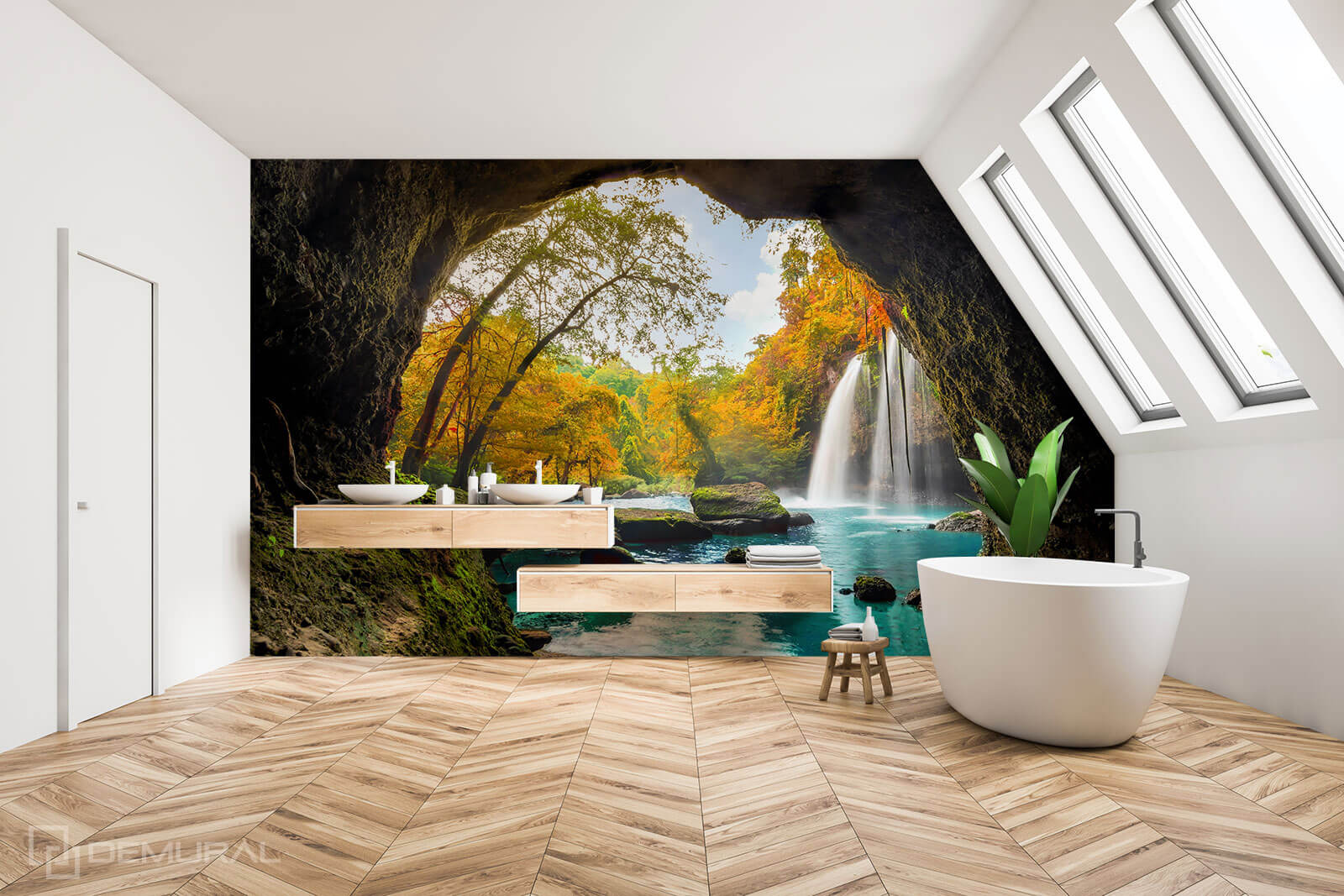 In the case of this type of bathroom (and not only) decorations we managed to combine attention to detail, high quality of manufacture and affordable price. Thanks to this, its purchase is within the range of everyone's hand (and without straining the home budget). This space, often bored, ordinary and standard, turns into a very interesting and full of uniqueness. And we like it very much!
Photo wallpaper in bathroom – stylish proposals
Will each model fit into any bathroom space? Of course not! Another wallpaper will work well in a small, different in a large room, and different one will be arranged where modernity is ruled, and another in a bathroom with a vintage, retro or rustic atmosphere. However, the choice of models in one hundred percent will allow you to choose a specific piece to suit your needs and preferences. The number of copies is increasing from month to month, and their popularity is growing rapidly. More and more people in Poland decide to decorate their space with a wallpaper in the bathroom.
When it comes to popular current proposals, we must certainly mention those related to water (after all, this type of space is inseparably associated with it). It can be for example a drop of water shown at a magnification, a seaside view, a glass of water, a beautiful lake or a pond – we guarantee that the visual effects of such a solution will be delightful.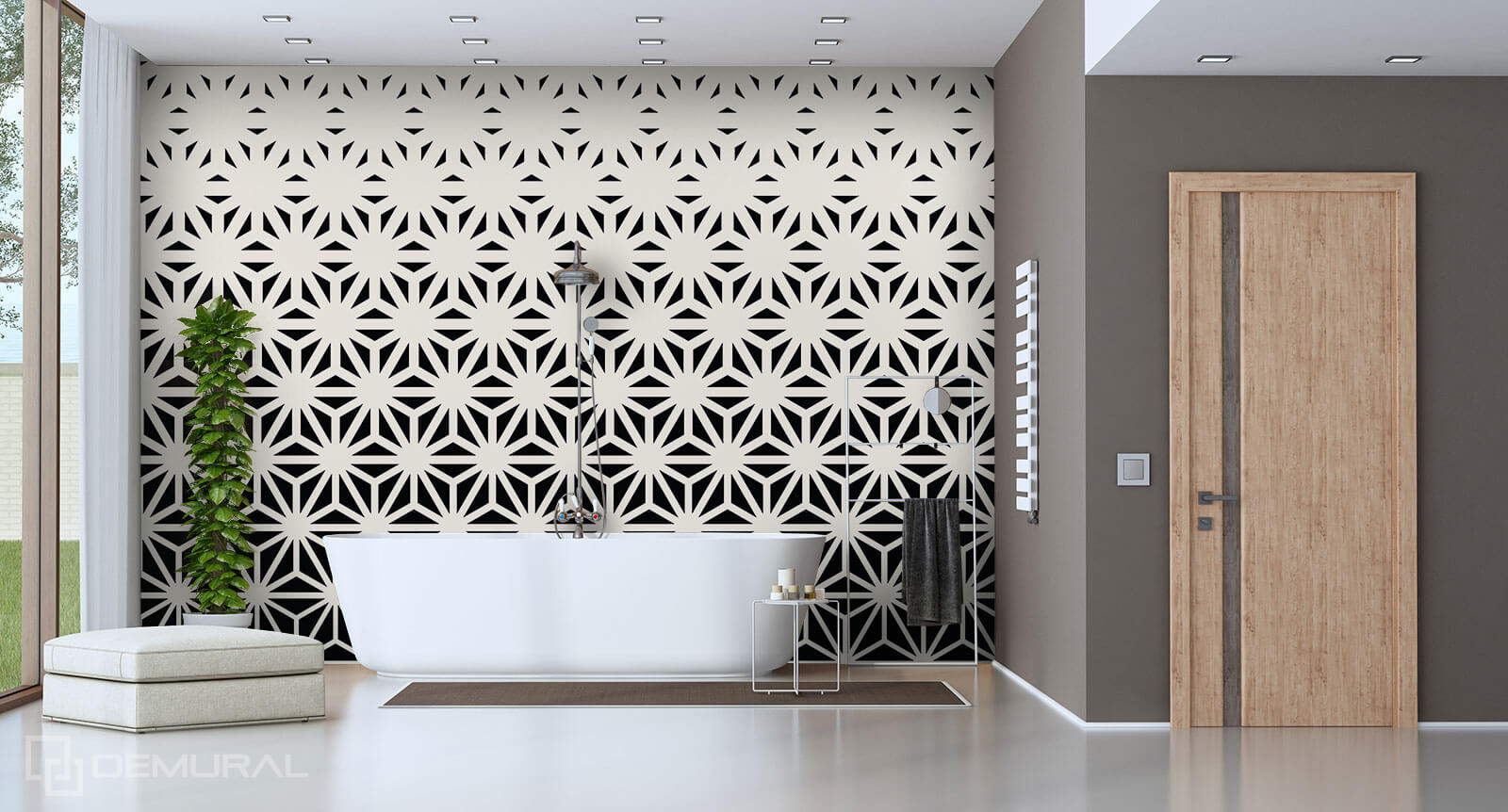 Lovers of minimalism should focus on geometric motifs, which definitely lead the way this season. Simplicity, perfection of form, interesting solutions…it is therefore not surprising that in loft, industrial and monochrome bathrooms they work perfectly well.
When we want to enlarge our space optically (even if it is not a small one), let's reach for a three-dimensional model without hesitation. Let it be additionally kept in bright colors to emphasize the effect!
Bathroom likes fashionable patterns, original solutions and stylish colors. No wonder that the wallpaper is becoming more and more popular!