It has been known for a long time that every season has its characteristic colors and prints, which are extremely popular during the season. Of course, it happened this time as well. What then rules today? Definitely expressive, intense, not allowing to pass by indifferently ultraviolet! In which editions should it be used? Of course, it can be done through accessories (pillows, candles, napkins, cup pads and other small items), but there is a much more interesting option, one thanks to which even a rather boring and ordinary room can be turned into something beautiful. Photo wallpaper ultra violet is a hit in the bull's eye and a way to achieve excellent visual effects!
Why is an ultraviolet wallpaper a good choice?
First of all, it is a very interesting addition to modern spaces, and this is what we are dealing with more and more often. Moreover, it presents itself very interesting when compared with other colours. Due to its intensity and expressiveness it will become the main decoration of a given room – so we don't have to spend much to change it in an interesting way.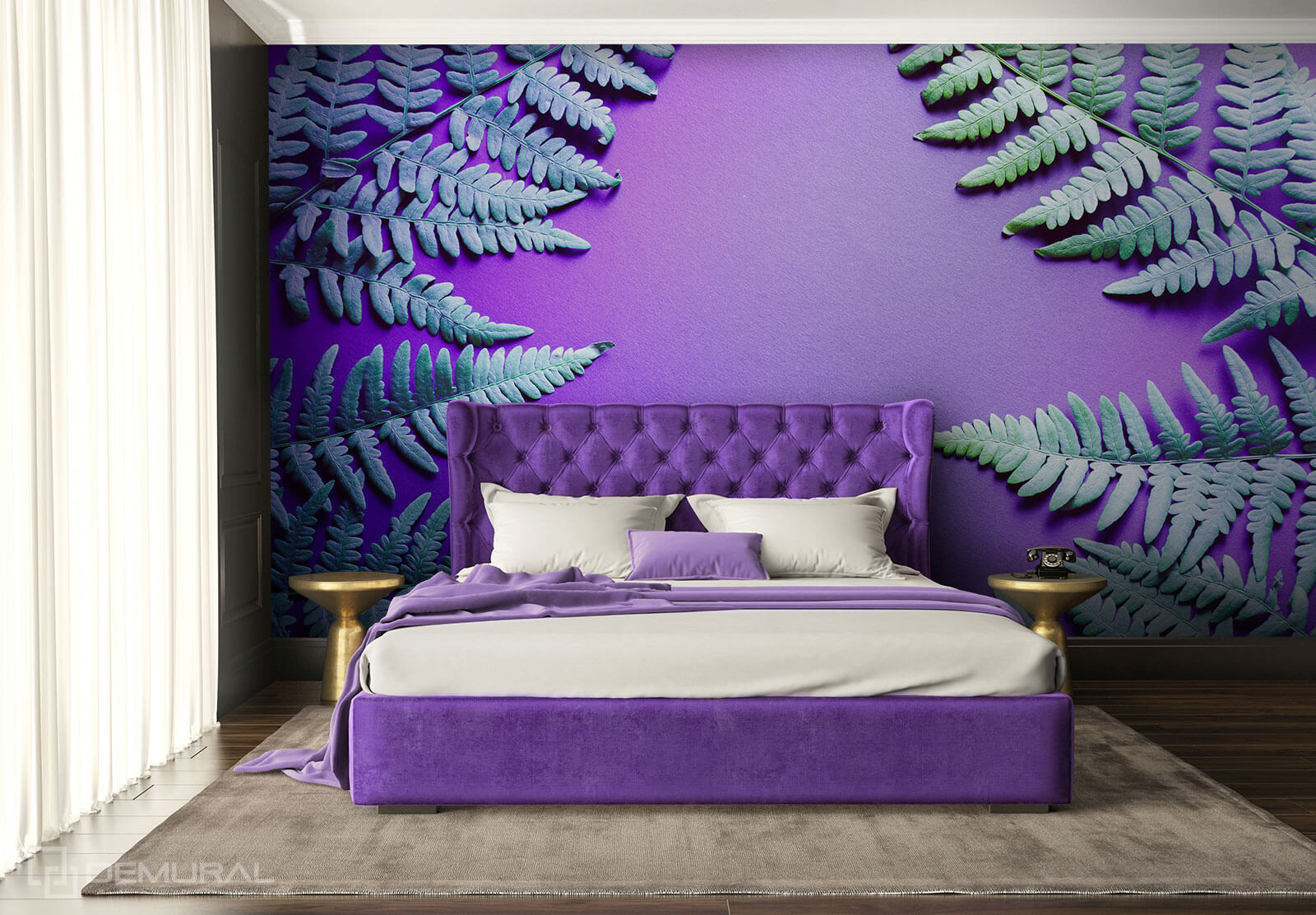 This is not a light colour of course, so it would be worth combining it with light colours. It feels great in the company of white and beige, there are also arrangements combining this color with intense green in a bright edition. It is important not to use in their surroundings what is very dark, because the whole arrangement could become too overwhelming.
In which spaces will this option work best?
dark shade – glamour style
The glamour climate, full of elegance and style, will be perfectly complemented by the use of this wall decoration. The ultraviolet wallpaper is the perfect choice!
light shade – provansal climate
The subtle and delicate shade of this colour will correspond perfectly with the provansal style, perfectly matching with white, a bit of green and light grey.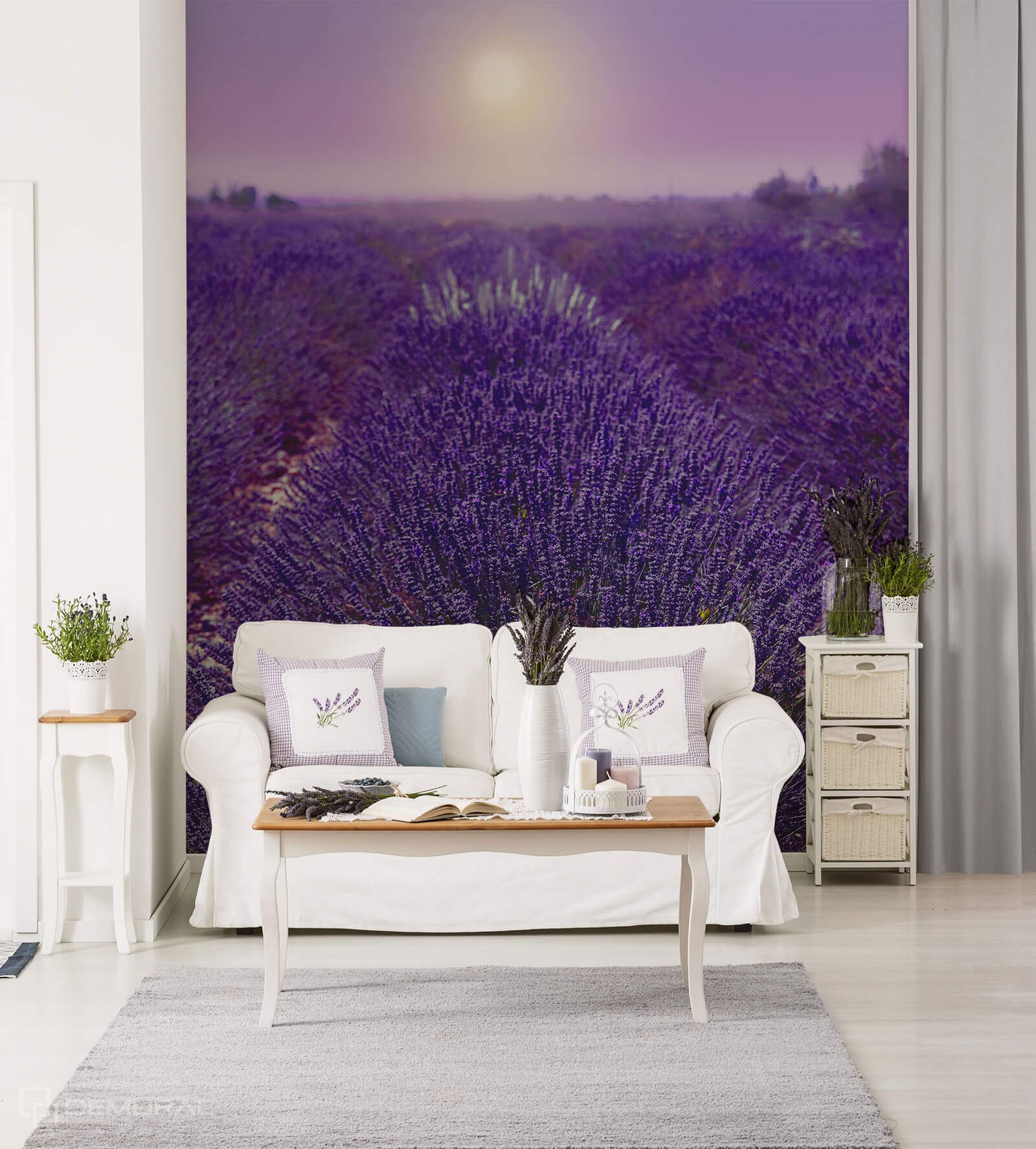 This colour is, contrary to appearances, also suitable for spaces decorated in a classic climate. However, it is worth remembering to follow the rules mentioned by us, so that the whole arrangement is similar. Otherwise, the ultraviolet wallpaper could fit like a proverbial flower to a sheepskin, and we care about an interesting visual effect.
It is worth mentioning that this color of the wallpaper will compose perfectly in the living room, adding character and elegance to it. It is also a very interesting solution in the case of the bedroom, which will look royal from now on (it is worth to use golden accessories, for example candles, to enhance this effect).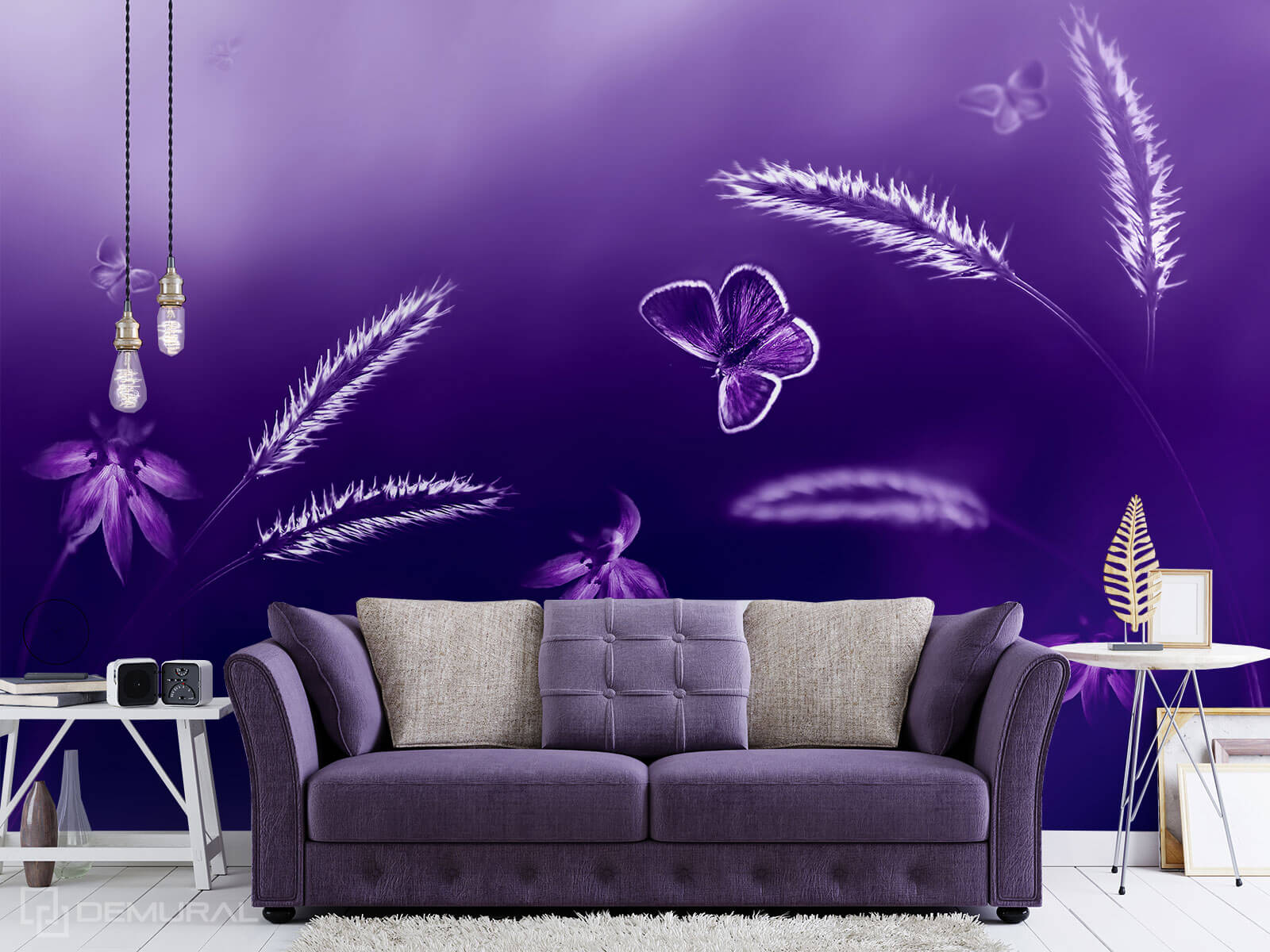 The ultraviolet wallpaper will also decorate other types of spaces in a very interesting way, for example women's beauty salons and hairdressing salons in a very feminine expression. It is also worth using this photo wallpaper in cafe or restaurant to make your guests feel great here. This will certainly be the case when they find themselves in an unusually stylish space. Time for violet, ultraviolet!