The most important, most spectacular and popular symbol of Paris. We cannot imagine having a trip to the capital of France without seeing it. Built at the end of the nineteenth century, the Eiffel tower inspires, astonishes, is breathtaking and unforgettable. That is why it is often present on postcards, mugs and other souvenirs from France. However we can be lucky enough to have our own private piece of it in our room – and quite a large one. No, we don't talk about making a model. This photo wallpaper Eiffel tower is able to fill our space with a bit of French chic and elegance!
What interiors would the photo wallpaper Eiffel tower match?
• A good solution would be arranging the parlor (a living room in other words). A representative interior needs to be decorated in the best style and this iconic tower is the best example. Thanks to that we could feel an incredible atmosphere of this city, be closer to the romantic, picturesque streets full of people in love who hold each other's hands and eat delicious croissants.
• The photo wallpaper Eiffel tower is also an interesting arrangement idea for the bedroom thanks to which we will have not only beautiful dreams (happening in the charming France) but also good mood after waking up.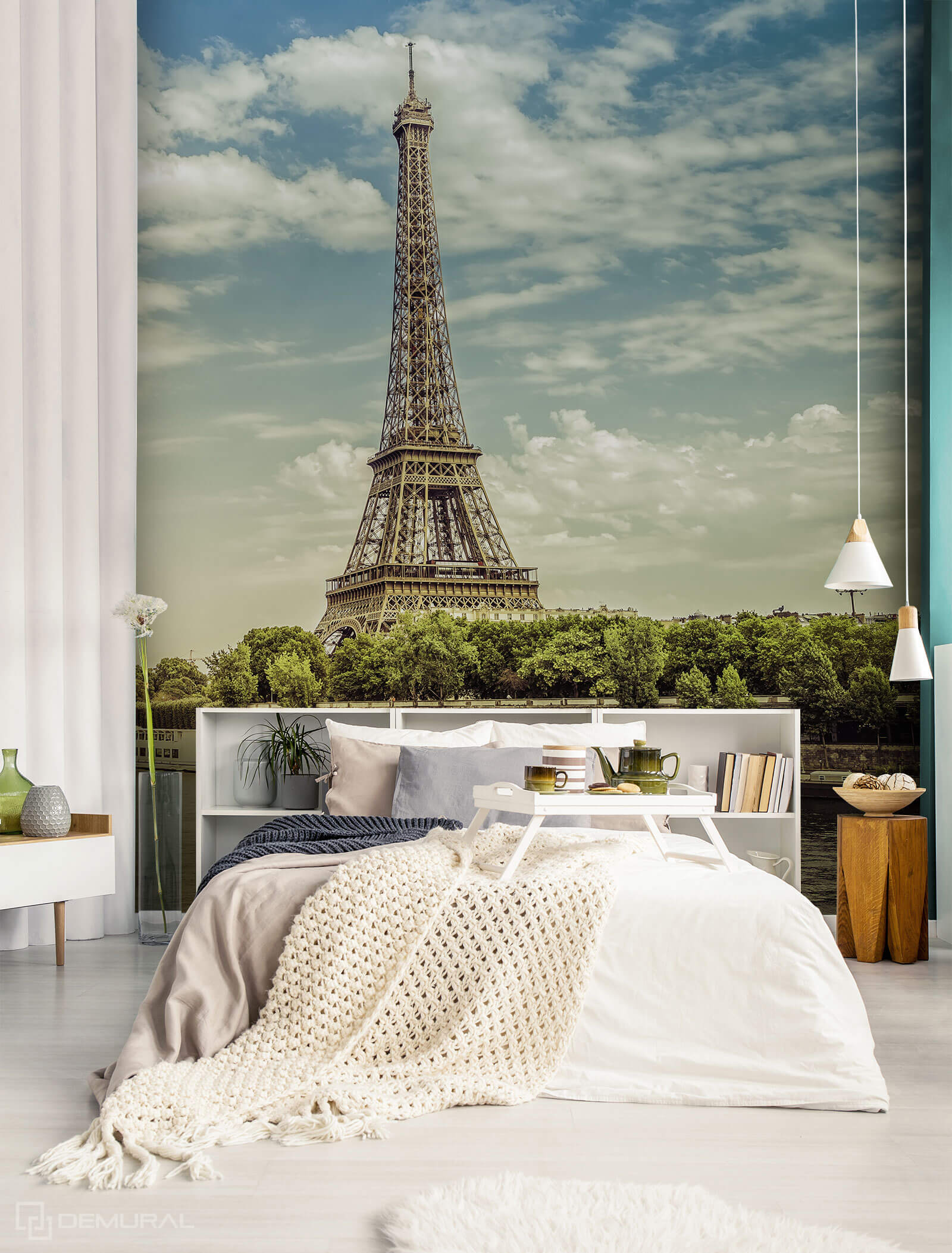 • The lovers of uncommon solutions can let the French chic into their bathrooms. Then a relaxing evening bath and energizing morning shower would be much more pleasant!
• We can also let our hall be something more uncommon in order to fill it with the French chic – here this photo wallpaper will be perfect. Of course we can also choose various models – wonderfully colorful and black-white of the vintage, retro and modern styles, available in many sizes.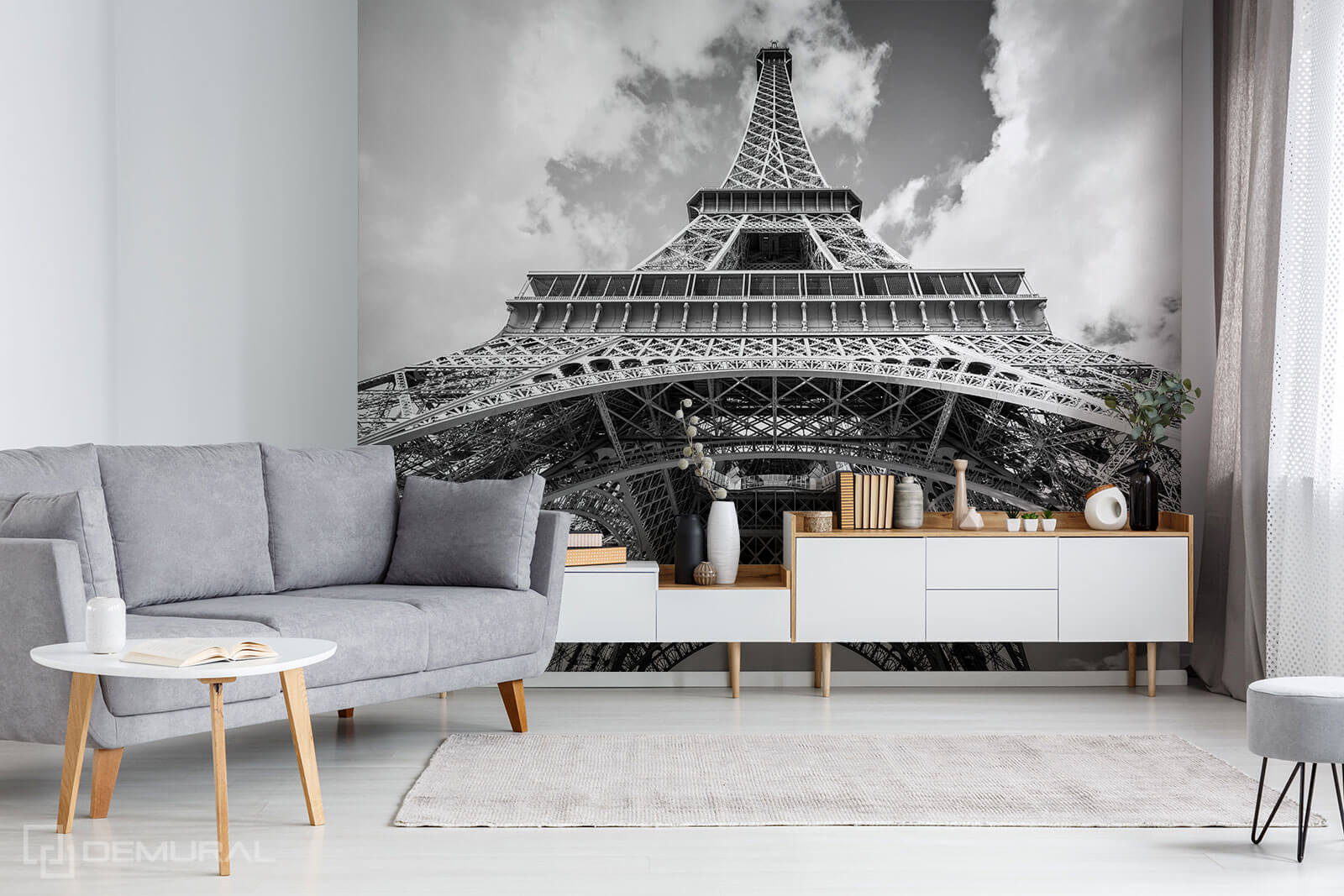 • Not only the houses and flats deserve to be decorated with a stylish photo wallpaper with Eiffel tower. It will look perfectly also in the offices, cafés or a French restaurants. It will be like a cherry on the top, an element thanks to which the contractors or guests will gladly stay in those interiors! If we are looking for a present for someone who enjoys staying in the capital of France, we can be sure that this wall decoration will make him or her happy.
A toned or a vivid model?
Only on the buyers depend whether a chosen photo wallpaper Eiffel tower will be the main decorative element of a given space (then we surely would have to choose a vivid model) or it will complement the space as one part of it.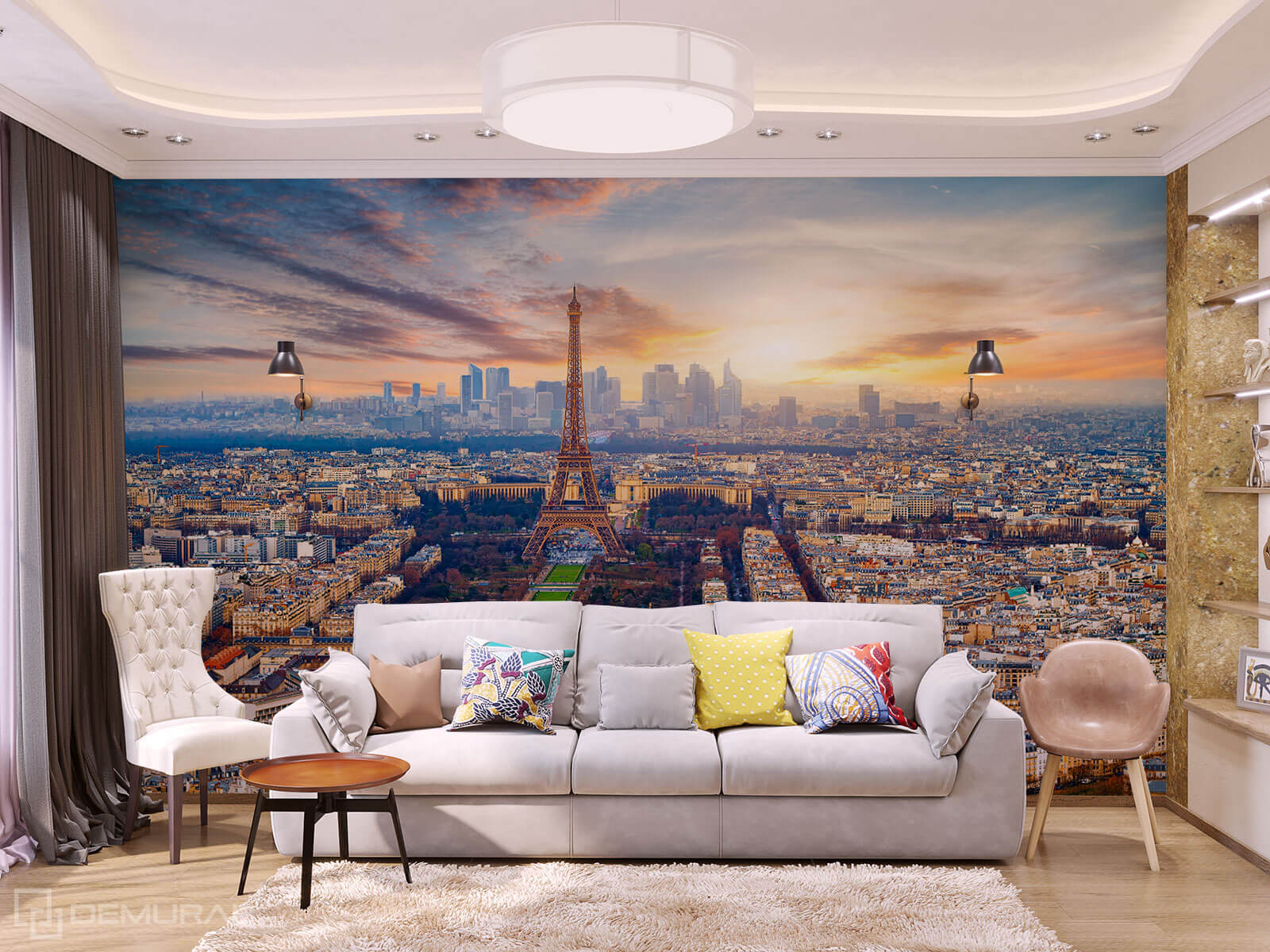 When we need a model for the space of the industrial style, let's look for a black-white picture, when we want a bit of the old ages fill our space, choose a model in sepia of retro style. When a photo wallpaper Eiffel tower shows up in our interior, every day we will feel as if in a romantic and chic capital of France!