Plant themes as a main decorative elements usually make good impression, especially when combined with original additions. In this article you will learn how to add botanical themes to the wall decorations in your own house or flat – bamboo photo wallpaper.
Green is a colour that is worth using in the interior. It is a soothing and lets you relax after a hard day. Many people associate green in the arrangement with a light green paint on the hospital walls – they can't be further from the truth! This colour can be enchanted in a simple way and we can fully use the potential of the juicy green in your own room.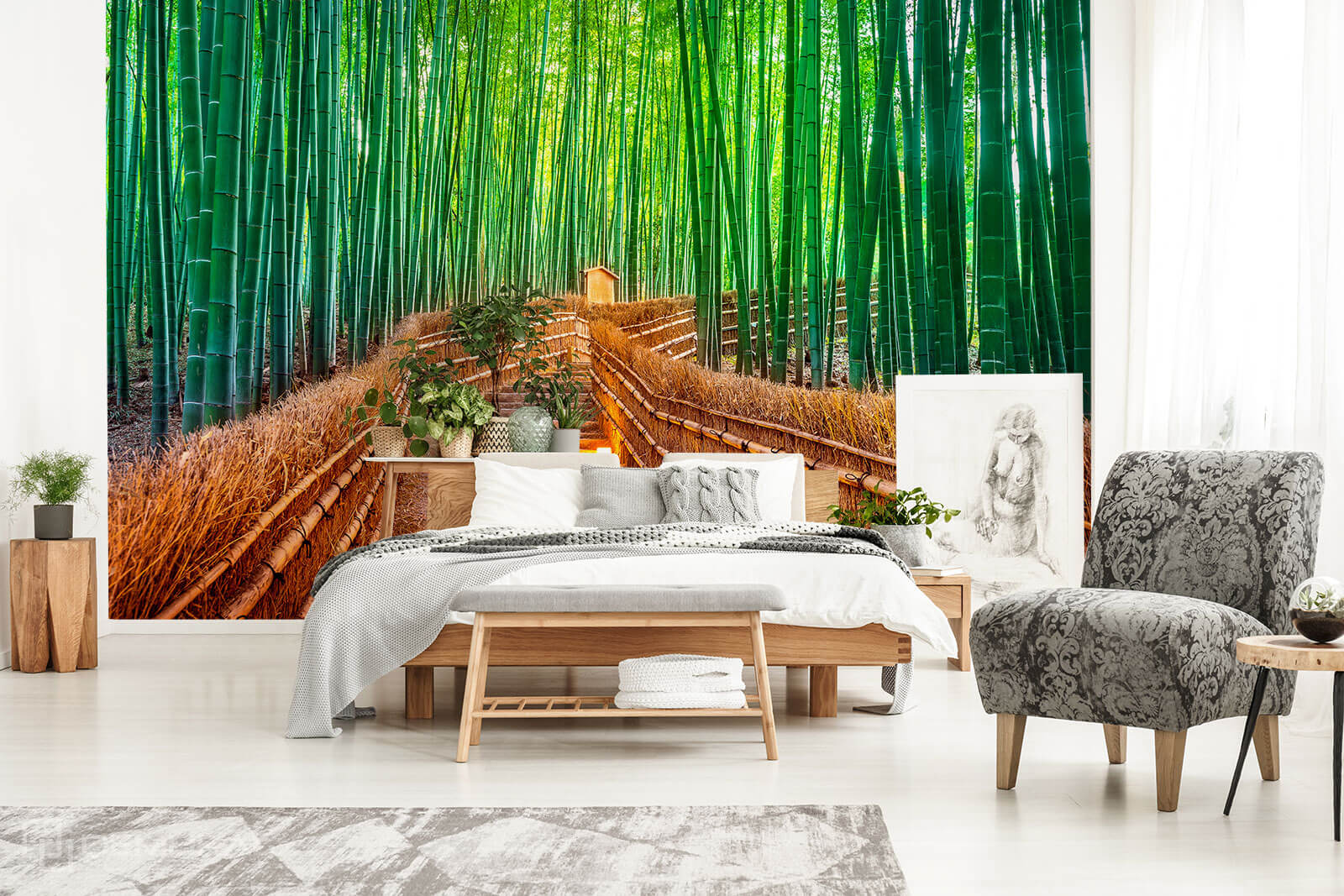 One of the ways to do that can be using the textile additions in the expressive, yet toned green variations – e.g. in the form of pillows with the theme of leaves. Another interesting solution that will let you introduce this positive colour in the flat is using a photo wallpaper with a green themes. A good proposition is a wallpaper with an image of a bamboo forest that is associated with a relaxing place full of greenness, interesting aromas and peace. A beautiful wallpaper, a bamboo as a leading theme and greenness as a dominant colour is a perfect combination matching both the modern and minimalistic interior, but also that a bit more traditional.
Such a wall decoration has all the aesthetical values and it's helpful in building a climatic interior that will look cozy and aesthetically fresh.
How to decorate a wall with such a wallpaper?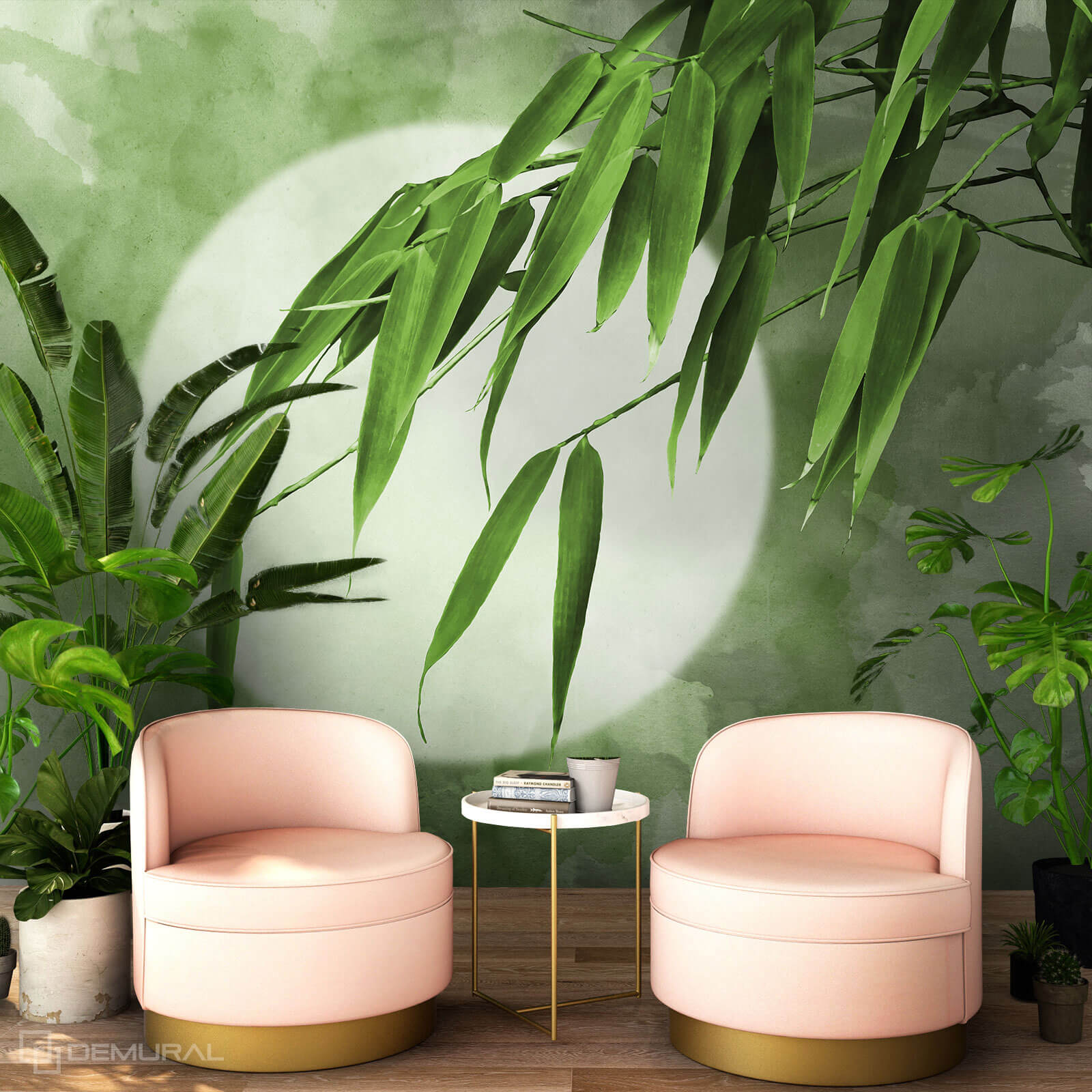 A photo wallpaper wide as the wall and a bamboo forest as a main picture is a perfect option for spacious rooms where there is not much furniture or overwhelming additions. A wallpaper with a minimalistic theme is a decoration itself that can be sensibly complemented using furniture in the toned colours and classical forms. The decorative elements include all kinds of objects and additions made of natural materials: bamboo or wood. They also match the climate of the Far East created by the photo wallpaper. It is the most important and dominating element so we should adjust the rest of the arrangement to it. Such action will let us compose the coherent wholeness that will take us to the land of relaxation and the Far East.
How to arrange a bamboo photo wallpaper?
If you don't want to have a style of the Far East in your room, you can also use the photo wallpaper with a bamboo, but in a different way. If you want to gain a modern effect, treat it as another decorative element – it means using only a fragment of the wall and referring to its colours in the additions. A good idea would be complementing the green themes with golden additions that will give some chic to the interior. In this case the best option is the close-up on details of a bamboo rather than the image of the whole bamboo forest that contains too many details constituting a compositional dominant.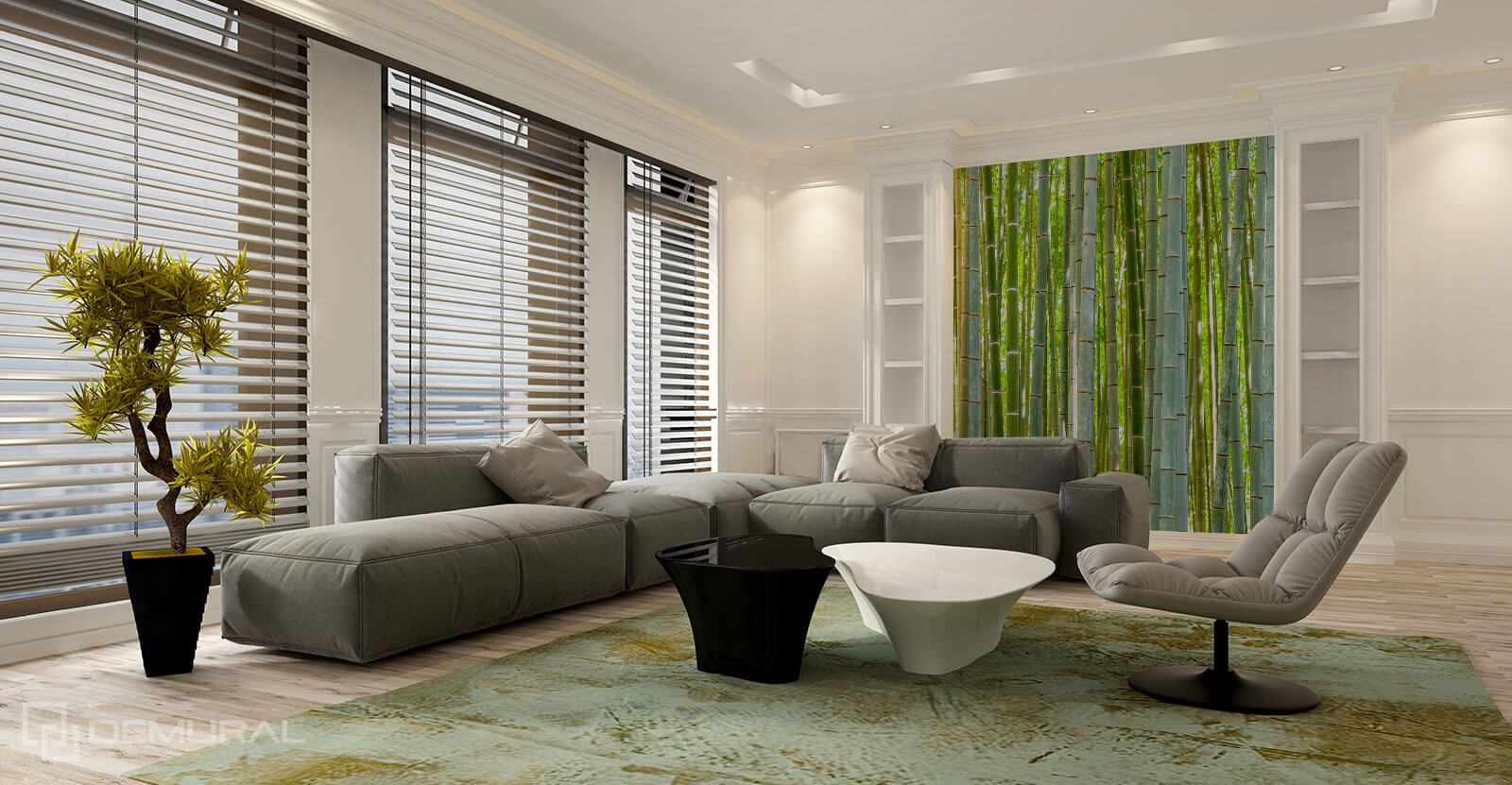 From the examples above we can assume that a bamboo photo wallpaper is quite a universal pattern that can be easily added to different types of interiors and their arrangements. If you are bored by the Scandinavian and monotonous interior, add some freshness thanks to the green photo wallpaper!